5 Best Android Repair Apps to Fix Phone Software
Introduction
To effectively address system-related problems like frozen screens and the black screen of death on your Android smartphone, it's crucial to have the best Android repair apps at your disposal. With numerous options available online, selecting the right one can be a time-consuming and challenging task.
To simplify this process and provide you with reliable choices, we have collaborated with experts in this field to curate a list of the top-quality Android repair apps for 2023. In this post, we will unveil the top 5 solutions for repairing Android devices.
Verifying whether your Android device is experiencing software or system problems is essential, as hardware issues can also lead to malfunctions. In cases where hardware is the culprit, a system repair software won't be effective.
Here's a guide on how to diagnose the issues with your device
1. Manual Assessment
Start by inspecting the physical components of your Android device, including the screen, flex cables, volume buttons, and more. Ensure they are not physically damaged or compromised. If all the hardware components are intact, you can proceed to address software-related issues using an Android repair apps.
2. Utilize an Android Repair apps
Android repair software is specifically designed to identify and resolve a wide range of system-related problems on your Android smartphone. These issues may include frozen screens, black screens, white screens, unresponsive touch controls, app crashes, and more. By using this software, you can attempt to resolve these software-related issues effectively.
This approach will help you determine the root cause of your Android device's problems and decide whether they are related to hardware or software. If it's a software issue, an Android repair apps can be a valuable tool for troubleshooting and resolving various software-related issues.
What should I do before repairing an Android System?
Before embarking on the process of repairing your Android system, it's important to take the following steps:
1. Back up Android Data:
Data loss is a common consequence of system repairs. To safeguard your valuable data, it's essential to create a backup. You can do this manually by transferring your Android data to a computer or an external storage device. However, this manual method can be time-consuming. Alternatively, you can opt for an automated approach using a professional data backup tool like Dr.Fone. This software is known for its efficiency in quickly and securely migrating large amounts of data without compromising quality.
2. Select Reliable Android Repair apps:
Choosing the right system repair software is crucial. The internet offers a plethora of Android repair solutions, but not all of them provide high-quality services. Some may even cause more harm than good during the repair process. To avoid such issues, we've compiled a list of the top 5 system repair software options for Android devices. This selection ensures that you're using reputable and reliable software to address your device's system issues.
These preparatory steps are vital to ensure that your Android repair process is smooth and successful while safeguarding your data, apps and preventing potential complications.
Here are the top 5 Android repair apps to fix phone software:
Dr.Fone – System Repair (Android)
Dr.Fone – System Repair (Android) is our top pick for the most versatile Android repair utility in 2023. It can effectively address over 50 Android-related issues, including the black screen of death, frozen screen, white screen, app crashes, and devices stuck in boot loop screens.
Key features include:
– One-click solution for over 50 system issues.
– Appropriate for individuals with varying levels of technical expertise.
– Compatible with various Android phone brands, such as Samsung, OPPO, Huawei, and more.
– Highest success rate for system repairs with no data loss.
– Comprehensive Android repair apps with additional features.
Instructions for Resolving Phone Software Issues Using the Dr.Fone – System Repair Application:
Step1: Install Dr.Fone – System Repair (Android) on your PC/Mac and launch the software.
Step2: Connect your Android phone to your PC/Mac via a USB cable.
Step3: Select Android Repair from the displayed features on the left side of your screen and click Start.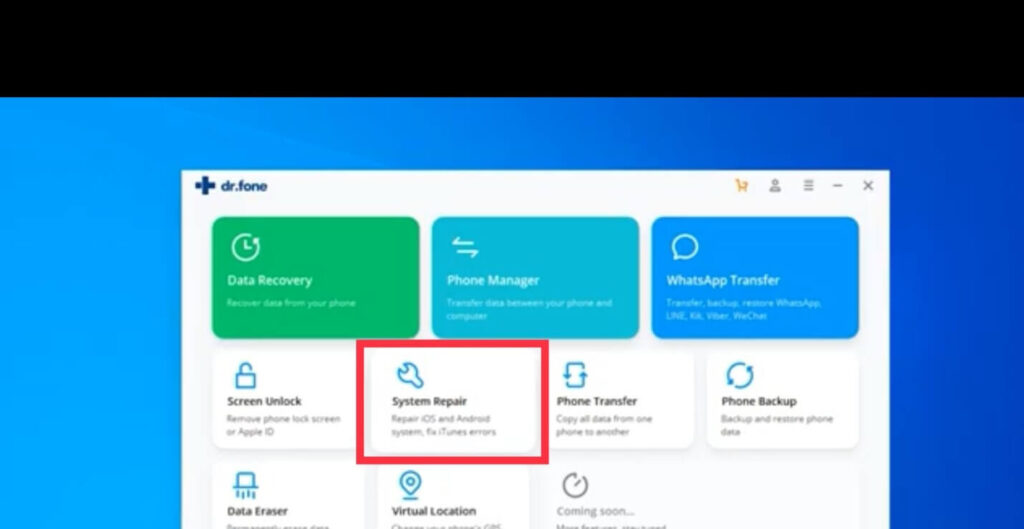 Step4: The software will scan your phone and provide device information.
Step5: Confirm the device information and proceed by clicking Next.
Step6: Follow the on-screen instructions to put your Android phone in download mode.
Step7: Once your phone is detected in this mode, the software will recommend a firmware package for repair.
Step8: Download the firmware and select the relevant option to repair your Android phone.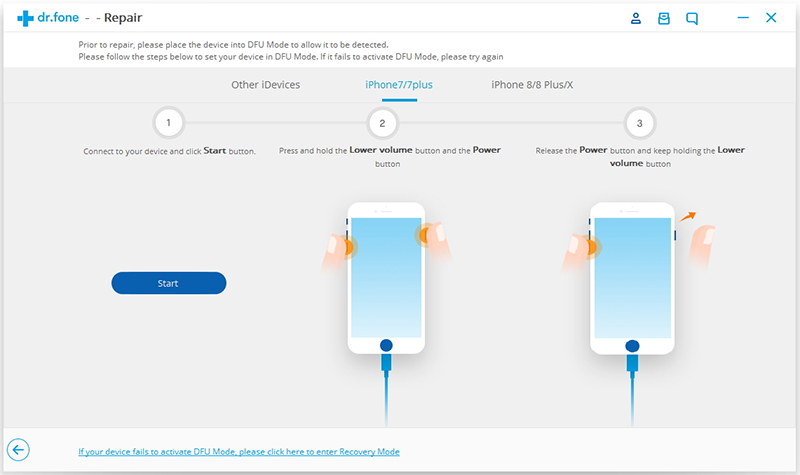 Tenorshare ReiBoot Android repair apps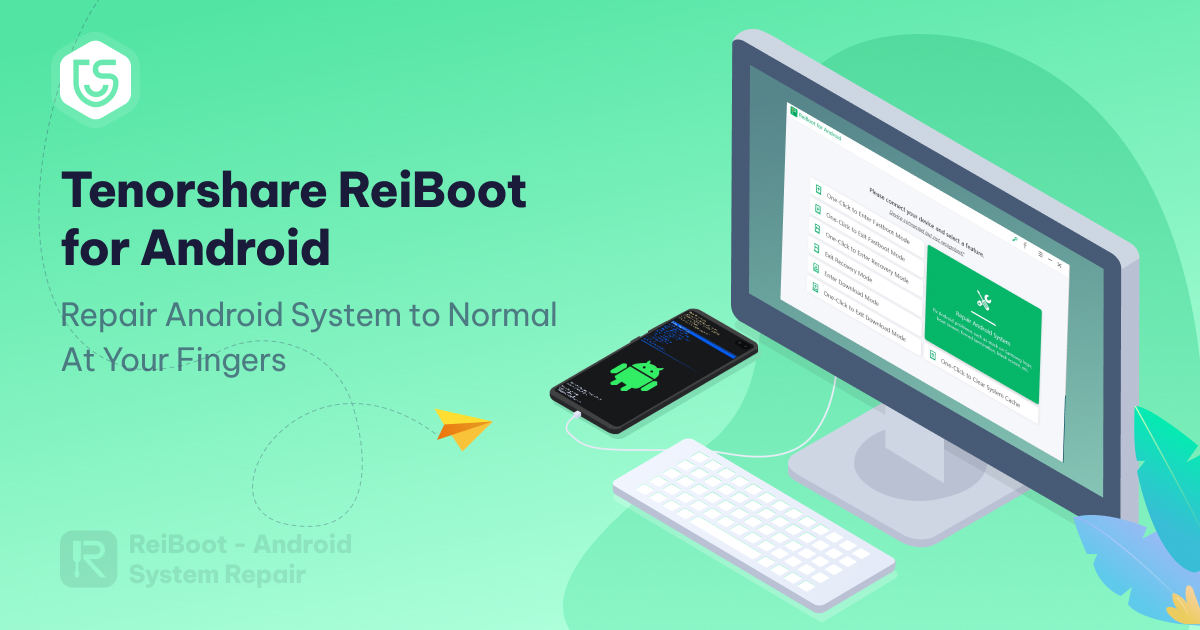 Tenorshare ReiBoot for Android is a professional software that adeptly manages system issues on Android devices, encompassing recovery mode difficulties, black screens, and various other concerns. Its distinguishing characteristics include a wide array of features and a user-friendly interface.
EaseUS MobiSaver Android repair apps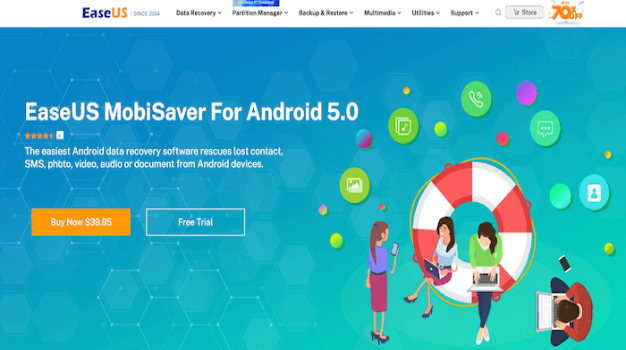 EaseUS MobiSaver for Android is a renowned software for restoring malfunctioning Android devices to normal. It can rescue your phone from over 15 types of system errors, including app crashes, black screens, brightness issues, and also offers data recovery capabilities.
iMyFone Fixppo Android repair apps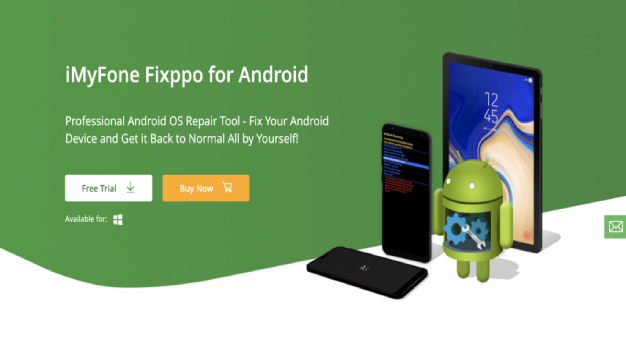 iMyFone Fixppo for Android is a highly professional and meticulous system repair solution. It can address issues like screen freezing, app crashes, and black screens. It's also capable of fixing bricked Android devices.
DroidKit
DroidKit is a dependable software solution designed for addressing a wide spectrum of Android system issues. Its versatility extends to the resolution of over 10 distinct types of problems, ranging from boot loop issues to the dreaded black screen of death.
What sets DroidKit apart is its user-friendliness, making it accessible to a broad range of Android users, regardless of their technical expertise. Unlike some solutions, DroidKit doesn't necessitate the process of rooting your device, simplifying the repair process and preserving your device's warranty and security.
Whether you're dealing with issues related to system stability, application crashes, or other common Android problems, DroidKit provides a straightforward and effective means to bring your Android device back to peak performance. Its comprehensive capabilities and user-friendly approach make it a valuable tool in your Android repair toolkit apps.
Conclusion
In conclusion, when faced with Android system issues, you have a variety of options to choose from. Among the recommended Android repair software listed, Dr.Fone – System Repair stands out as the top choice due to its comprehensive features and effectiveness in reviving Android smartphones from system errors.
FAQ
Is the Android repair tool free?
Yes, you can download UltFone Android System Repair for free and access six of its functions at no cost. Among these functions, entering and exiting Android recovery mode, entering Fastboot mode, and entering Android download mode are completely free to use. Additionally, exiting Fastboot mode and exiting download mode are available for free up to five times. This allows users to utilize several essential repair features without incurring any charges.
How to fix Android with PC?
ReiBoot for Android is a PC-based Android repair software designed to address Android system issues and clear Android cache effectively. It provides a convenient one-click solution to enter and exit Android's fastboot, recovery, or download (Odin) mode without the need to physically press buttons on your Android device. This feature is available for free, making it a user-friendly and accessible tool for Android users seeking to troubleshoot their devices.