8 Free AI Art Generators to Create Images from Text
Introduction to AI Art Generator
AI art generator is a tool and system that use artificial intelligence (AI) algorithms, particularly deep learning and neural networks, to generate artwork based on various inputs, such as text descriptions, existing images, or other forms of data. These generators have gained popularity for their ability to create unique and often visually stunning pieces of art. Below are a few notable AI art generators and platforms.
Following are the 8 Best and Free  AI Art Generator available in market
Deep Dream Generator:
Developed by Google, Deep Dream Generator uses neural networks to transform images into dream-like, surreal artworks. Users can upload their images and apply various filters to create unique visuals.
Runway ML:
Runway ML is a creative toolkit that allows artists and creators to use AI to generate art, music, and more. It provides various pre-trained models for different creative tasks, including image synthesis, style transfer, and text-to-image generation. Like any software, it has its advantages and disadvantages. Here are some pros and cons of Runway ML:
DALL-E:
Created by OpenAI, DALL-E is an AI model that generates images from textual descriptions. It's known for its ability to produce imaginative and often surreal images based on user input.
Artbreeder:
Artbreeder is a platform that allows users to create and manipulate images using AI. It uses a combination of genetic algorithms and deep learning to merge and transform images. Users can start with existing images or generate entirely new ones.
This Person Does Not Exist:
Although not focused on art generation per se, this website showcases the power of AI in generating realistic human faces that do not exist. It can be an interesting resource for artists and designers looking for portrait references.
GANPaint Studio:
Developed by MIT, GANPaint Studio allows users to interact with and modify images generated by Generative Adversarial Networks (GANs). It enables users to paint and edit objects within the generated scenes.
Art AI by AI21 Labs:
AI21 Labs offers an AI-powered text-to-image generator called Art AI. It can create artwork based on textual descriptions and provides an API for developers to integrate the technology into their applications.
DeepAI:
DeepAI offers various AI-powered image generation tools, including style transfer, image restoration, and image-to-image translation. While it's not dedicated solely to art generation, it can be used for creative purposes.
What are the benefits of premium AI Art generators
Premium AI art generators, often available through subscription models or paid services, offer several benefits compared to free or basic alternatives. Here are some of the advantages of using premium AI art generators:
Higher Quality Outputs
Advanced Features
Faster Processing
Consistency and Reliability
Access to Exclusive Models
Priority Support
Commercial Use
Larger Image Sizes
Offline Usage
Regular Updates
Community and Resources
Privacy and Security
Are AI images considered art?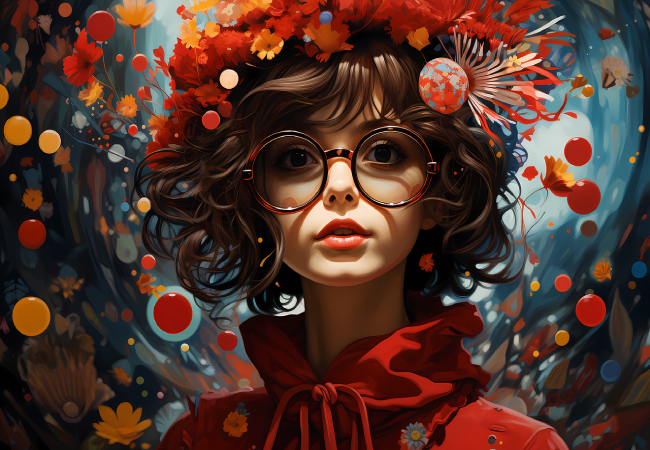 AI-generated images can indeed be considered art, and they have garnered significant attention in the art world in recent years. The classification of AI-generated images as art is rooted in the idea that art is a form of creative expression, and AI algorithms can produce novel and visually appealing works that evoke emotions, challenge conventions, and provoke thought. Here are some key points to consider regarding AI-generated images as art:
Creative Process
Unique Aesthetic
Artistic Intent
Exploration of Technology
Subjective Interpretation
Recognition in the Art World
Ethical and Conceptual Discussions
Collaborative Efforts
Will AI replace humans?
AI has the potential to automate various tasks, augment human capabilities, and revolutionize industries, but the idea of AI completely replacing humans is a complex and nuanced topic. Here are some key considerations:
Task Automation
Augmentation, Not Replacement
Complex and Creative Tasks
Ethical and Social Considerations
Job Transformation
New Job Opportunities
AI Limitations
Regulation and Oversight
FAQ
What is the very best AI art generator?
Bing Image Creator is the best overall AI image generator
Is there a free AI art?
Starry ai is an AI art generator app. You simply enter a text prompt and our AI transforms your words into works of art.
Is AI art generator legal?
Reaffirming a ruling made in March by the US copyright office, a federal judge in Washington, D.C., declared on Friday that artwork created by artificial intelligence is ineligible for copyright protection because it lacks "human involvement."