How to Build and Upgrade Extreme Gaming PC.
INTRODUCTION: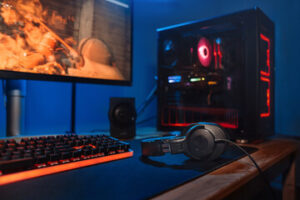 Building your gaming PC can be an intimate, exciting, stressful, and rewarding experience. Building your own machine with a selection of electronic parts is very exciting. It also lets you customize something and build it according to your budget, specs, and preferences.
Building a gaming PC can save you money over buying a pre-built machine from a retailer, or allow you to build a monster gaming machine that will run games on ultra settings. . . for the coming years. If you're looking to build something that can handle high-end gaming, video playback, and even streaming, then you've come to the right place.
We've put together the guide below to show you how to craft an extreme slot machine that includes all the parts you need and why it's worth crafting.
How to Budget Your PC for Extreme Gaming
Before you start, you need to consider your budget. We assume you have a good amount of cash in your pocket and want to invest in some serious gaming power.
It always pays to keep an eye on the latest hardware to future-proof your system. It's counterproductive to spend all your hard-earned cash on something that needs an update in a year or two.
The absolute joy of building your gaming PC is that when you build a solid foundation, you only need to upgrade a few parts every few years to keep your PC running for years to come.
It is worth spending more on the central parts of the machine, the processor and the motherboard, since they form the basis of the computer and are much more difficult to replace and upgrade in the future.
What components do you need?
Building your gaming PC requires several different components. It's important that you do your research and buy the right parts for your PC and that they all work together. Certain specifications of each component affect this and you should ensure that everything is correct before you even place your order.
Extreme Gaming Motherboards
Think of the gaming motherboard as the foundation of your extreme gaming PC. Although each of the components performs its function, none of them could function without the support of the motherboard. Every peripheral in the PC connects to allow the computer to function.
Choosing the right motherboard for you depends on other factors. It's important to remember to carefully check your motherboard's specs before buying other parts to make sure they'll fit and work with your system.
Since our goal is to develop an extreme gaming PC, we opted for a suitable motherboard. These high-end motherboards support a large amount of RAM, the ability to install multiple graphics cards, and more.
The motherboard we use for this extreme version of PC is the MSI Meg Z940 Ace. This motherboard supports DDR4 RAM from 2133MHz to 5000MHz in dual channel format. Those are three different things to consider versus just one component.
Dual Channel means that two RAMs work in pairs on the motherboard. You need to use at least two, but you can fill all four slots for a total of 128GB of RAM.
RAM frequency is measured in MHz. This motherboard can support RAM with a maximum frequency of 5000MHz, but no more or less than 2133MHz. You need to make sure that you are buying RAM in the right category.
This may not all sound very easy, but you need to make sure you have the right architecture (channel, MHz, type and size) and it will work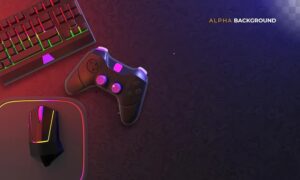 High-end central processing units (CPUs)
The central processing unit (CPU) is the brain that powers your computer. This is another part that is important not to skimp on because it means a lot of work for games and other things like video rendering and rendering support for streaming if that's your plan.
There are two main manufacturers of processors: AMD and Intel. These manufacturers also make a variety of processors with different chipsets. To determine which processor is suitable for which motherboard, you must first select the manufacturer and calculate how much money you need to spend.
Take Intel as an example. The current Intel processor model is the 10th generation of processors known as Comet Lake. These are the company's best gaming processors with plenty of power and overclocking potential.These processors are LGA1200 sockets, which means you need to make sure that the motherboard you buy can accept this type of socket.
The motherboards are also intentionally sold as AMD or Intel compatible to make things easier for you.
Basically, the higher the number, the more powerful the processor. We have an Intel Core i9-10900K processor for this extreme gaming build because we want to build something that can handle anything you throw at it. It's the current flagship, but you can opt for something smaller like the i7-10700K if you want to save money elsewhere.
These high-end gaming processors are expensive, but they're also powerful. If you want to game in 4K, stream on Twitch, and edit videos for YouTube, you won't be disappointed with the processing power here.
If you don't want to use the same processor as us, Intel has a handy tool to find the right processor for your motherboard or vice versa.
graphics cards
The graphics card is the hardest working component when it comes to powering your games.
Newer graphics cards will run the latest games on Ultra settings and support 8K while delivering decent frame rates. The result is stunning graphics that will have you drooling all over your keyboard. However, these devices are expensive and, along with the extreme processor, are probably the most expensive component you will add to your machine.
Graphics cards are produced by two manufacturers: Nvidia and AMD. These vary in price and strength. Our goal is to create a high-end gaming machine, which is why Nvidia's 20-series graphics cards represent today's pinnacle. With RTX ray tracing support, these cards deliver stunning visuals in a variety of the latest games, along with incredible gaming performance.
Another consideration could also be virtual reality. If you want to build a gaming machine that can run VR, you need to know the minimum system specs of HTC Vive Pro or Oculus Rift S.
Both devices require an Nvidia GeForce GTX 1060 or AMD Radeon RX 480 or better. It's worth paying for the extra graphics performance to get the most out of VR.RAM)
RAM is the computer's working memory. On a gaming PC, it helps the computer to act quickly and efficiently while gaming. The more RAM you have and the higher the MHz frequency, the faster your computer can run.In most modern computers, DDR4 RAM operates in a two- or four-channel form factor. These should be considered along with the MHz frequency to ensure that the RAM will work on your motherboard of choice.
RAM size is measured in the UK. For an extreme gaming PC, the more RAM the better, especially if you can also afford high-frequency or overclockable RAM.
We recommend you need at least 32GB of RAM for good high-end gaming. This amount is advantageous for streaming and content creation. You would be surprised at the amount of RAM used when rendering videos. Let's also not forget how RAM-hungry Chrome can be!
The advantage of RAM is that it is one of the easiest things to upgrade in a gaming PC. As long as you buy RAM that matches the size, frequency, and model number , you can double the size in the future. Now if you want to save money buy 16GB first then upgrade